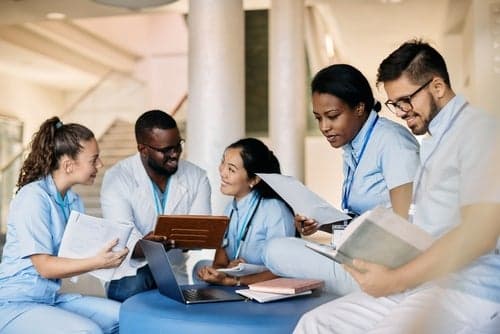 Find a wide range of OET preparation material to help you study for the test, including many hours of free practice resources.
I want to improve my English skills
Not quite ready to take the test? Improve your chances of success with our official resources and trusted partners.
Looking for more practice material?
Find preparation material and understand each sub-test in more detail.
*

OET YouTube
Subscribe to our official OET YouTube channel to receive notifications on preparation videos, speaking role-plays, and more. Our YouTube channel is a fantastic resource to help you prepare for your Test.

Follow us on Facebook
The official OET Facebook page is a hive of activity! Regular language learning tips, test advice and interactive quizzes will help you prepare with confidence.