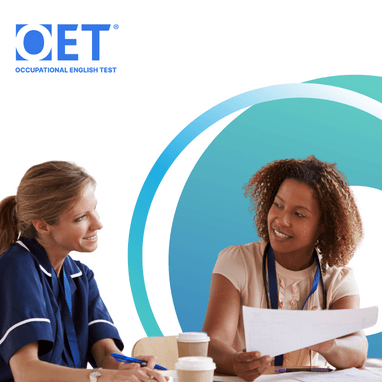 Intro to OET (Allied Health)
Course
Once purchased, the product will appear in your account profile, under 'Courses'.
Description
About 
Intro to OET (Allied Health) is a short course designed to kickstart your OET preparation. It's packed with useful tips, strategies and resources to boost your scores in the four sub-tests. 
Go step by step through OET with: 
✔ Videos 
✔ Downloadables 
✔ Activities 
✔ Guided Practice 
✔ Expert advice 
✔ Links to extra preparation resources 
____________ 
Duration: 3 hours 
Professions: This course is suitable for these OET professions:
Dentistry, Dietetics, Occupational Therapy, Optometry, Pharmacy, Physiotherapy, Podiatry, Radiography, Speech Pathology, Veterinary Science.
____________ 
COURSE OUTLINE 
Module 1 | Course Information

Module 2 | Overview of OET

Module 3 | Listening

Module 4 | Reading

Module 5 | Writing

Module 6 | Speaking

Module 7 | Next Steps in OET Preparation

Module 8 | Test Day

Module 9 | Summary and Survey