Working as a doctor in Canada: A guide for international medical graduates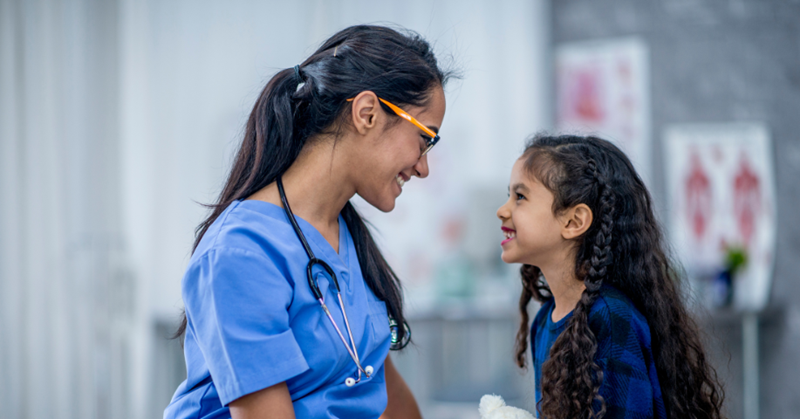 As an international medical graduate (IMG) looking to work in Canada, the road to registration can be a complex process. In this guide, we've broken it down to help you find what works for you.
Whether you're aspiring to further your medical training or get licensed to work in Canada as an internationally trained medical professional, proving your English language proficiency is often a prerequisite. This article outlines how OET – the leading English language test designed for healthcare professionals – can help you prove your English language proficiency in Canada, regardless of your goals.
Using OET to further your medical training with a Canadian residency program
OET for CaRMS:
If you're interested in obtaining a residency position in Canada, you can apply through the Canadian Resident Matching System (CaRMS). As an IMG with undergraduate medical education completed outside of Canada and the United States in a non-English speaking country, you'll need to prove your English language proficiency. OET results are accepted for applications to all residency programs at English-speaking universities in Canada through CaRMS. Visit the CaRMS website for detailed information about their requirements.
OET for AIMG:
IMGs can also apply to postgraduate residency positions through the Alberta International Medical Graduate (AIMG) program. Successful applicants may be offered positions at the University of Alberta and the University of Calgary. As part of your application, you will need to demonstrate valid and current evidence of English language proficiency, such as OET. Visit the AIMG website to learn about their requirements.
Apply for a Canadian Practice Ready Program as an alternative path to licensure
If you have completed your residency and practiced independently outside of Canada as an IMG, a Practice Ready Assessment (PRA) program can be an alternative pathway to getting licensed to practice in Canada. Seven Canadian provinces offer PRA programs for IMGs and OET Medicine is accepted as proof of English proficiency in two different ways.
Firstly, you can directly apply to the British Columbia and Ontario PRA programs using OET as proof of English language proficiency.
Secondly, the following PRA programs accept OET results through their respective Colleges of Physicians and Surgeons:
You'll have to meet the provincial requirements, so check the website of the province's PRA you're applying to for full details, including details on English language proficiency requirements.
The Medical Council of Canada (MCC) offers general information on the MCC website about Practice Ready Assessment programs that accompanies the provincial PRA program information.
Register with a Canadian medical regulatory authority
To practice medicine in Canada, IMGs must register with the medical regulatory authority in the province or territory where they intend to work. The following regulatory bodies require IMGs to prove your English language proficiency with your application, and they accept OET results:
Make sure you're well informed about the individual requirements of the province you want to practice in, as they set the standards and requirements for registration.
Take OET to prepare for the Medical Council of Canada licentiate exams
Becoming a licentiate of the Medical Council of Canada (MCC) is a prerequisite for most of the provincial and territorial medical licensure processes in Canada. If it's required for the province you're looking to practice in, the MCC endorsed OET as a valuable preparation resource to help ensure your success in their exams.
And there are more opportunities offered in Canada…
Alberta Health Services provides alternative job opportunities, including Clinical and Surgical Assistant positions, for IMGs who have not yet obtained an independent license or matched to a residency position. OET is accepted as proof of English language proficiency, which is a requirement for the pre-screening process.
The College of Physicians and Surgeons of British Columbia offers a Clinical Observership program for IMGs looking to enter a residency program in the province of British Columbia. IMGs can use OET to demonstrate their English language proficiency as part of their application.
The College of Physicians and Surgeons of Manitoba accepts OET for IMGs applying to their Clinical Assistant program, which includes registering as an associate member of the College.
OET Medicine offers IMGs a valuable tool to prove their English language proficiency at various stages of the process to work as medical professionals in Canada. By familiarising yourself with the specific requirements of each program and regulatory body, you can confidently pursue your medical career in Canada.
If you're looking to work as a doctor in Canada, find an OET test venue near you to help you start your journey.