The Ultimate Guide to OET Test Day: Part 1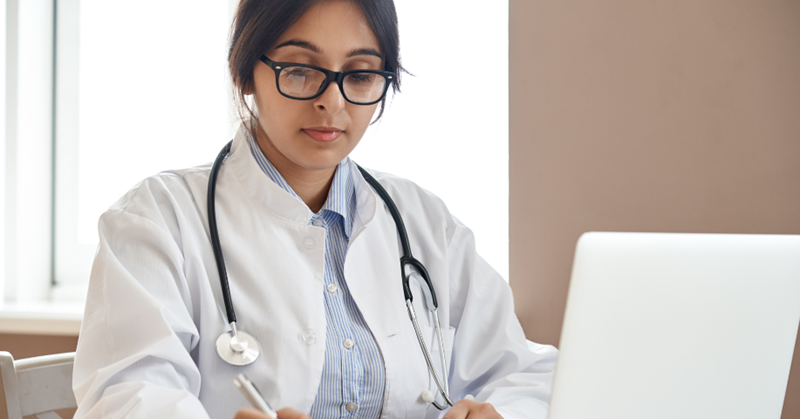 Sitting a high-stakes English test like OET can be nerve-racking. All the work you've put into learning English and all the new skills you've learnt is for Test Day.
To make sure your day runs as smoothly as possible, it's essential to understand what you can and cannot take into the test room. To calm your nerves, we've put together the Ultimate Guide to OET Test Day.
Below you will find information about:
What to pack
What you need to do when you arrive
Special arrangements
Test Length
Take a look through the first part of our ultimate guide to OET Test Day below.
Checking your venue details
The logistical preparation for Test Day starts long before you arrive at the venue. One of the first actions you need to take is to check the timetable that was emailed to you by your venue.
In this, you will find the time of each sub-test as well as the location of your test venue. Double-check all of this to make sure you don't turn up at the wrong time or the wrong place.
What should I bring?
You need to prepare several items before you arrive at the OET Test Venue.
1. Valid ID
The most important item you need to bring with you is your valid ID document. (Please note that a driver license is not accepted as valid ID).
You need to make sure that the ID you bring is the same one you used to book OET. If your ID changes or if you realise you have booked with the wrong ID e.g. if your passport expires and you get a new one or if you have booked with a driver license or other invalid ID, please contact OET several days beforehand to ask them to change your ID details.
If you bring the wrong ID, or the ID doesn't match the document you used during the booking stage, you won't be allowed to take the test.
2. Stationery
Along with your ID, you can also bring a selected assortment of stationery into the test room. These are:
Non-mechanical pens and pencils
Erasers
Pencil sharpener
Clear, plastic water bottle.
Just like when you fly on a commercial plane, OET requires you to place all your stationery in a clear stationery holder like a pencil case or carry bag.  A clear, zip-lock bag that you use to carry small fluids when you fly is a good example.
Additionally, you will need to ensure you have several sharpened 2B pencils for the Reading and Listening sub-tests because they are computer marked.
The OET Test Regulations also set out several items you're not allowed to bring into the test room. These include:
Mechanical pens and pencils
Highlighters
Correction fluid or tape
Bags, notes or study materials
Dictionaries or thesauruses
Electronic items such as phones, MP3 players, cameras, watches.
You should also bring a bag with you so you can deposit your phone and other restricted items. For a full list of restricted items, check out the OET Test Regulations.
A good tip is to study with the stationery you will use during the test. This will help you get comfortable with your chosen pen or pencil as well as the 2B pencil.  It will also stop you using any stationery that is not allowed in the test room.
3. What do I need to do when I arrive?
With all your items packed, it's time to make your way to the test venue. All candidates receive a confirmation email once they apply for OET, detailing the date and time of their sub-tests. Makes sure you read through this thoroughly to ensure you know when and where you're sitting the test.
When you arrive, you will be greeted by a member of the venue staff outside the test room, who will direct you to the cloakroom. Turn off your mobile and take off your watch, place them in your bag and deposit it along with your coat or jacket. Make sure you keep hold of your clear plastic stationery holder.
4. ID Check
After dropping off your phone and other restricted items, you will work your way through the OET Registration process. Firstly, you will need to present your ID Document (the same one you used to apply for the test).
You will then have your photo taken by a member of the test venue staff.
It is important to remember that if there are any discrepancies between your ID Document, you won't be allowed to take the test.
Once the ID check is complete and you have had your photo taken, you will be directed to a waiting room where you will await the start of the test. This is a good time to go to the toilet as you cannot leave the room during the Listening test.
You can find the second part of The Ultimate Guide to OET Test Day here!