UK workforce leaders look closer to home for nurse recruitment solution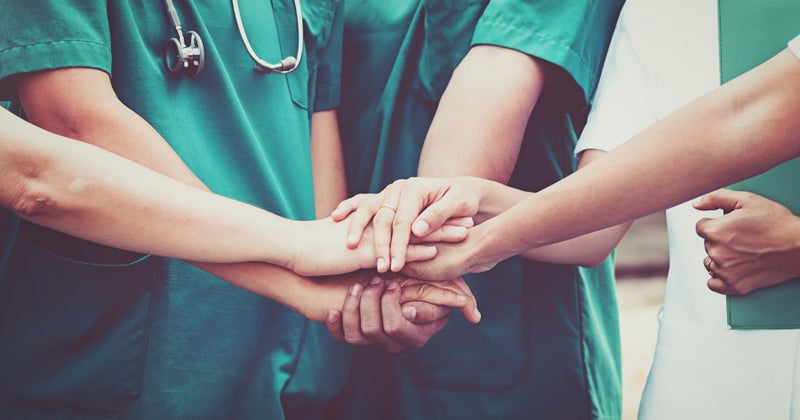 It's hard to overstate the importance of nurses to any modern healthcare system. Nursing staff work in almost every level of healthcare delivery and provide valuable skills and expertise in a range of roles.
While the World Health Organization estimates the global nursing workforce to be around 28 million, there is currently a global shortfall of 5.9 million nurses, with a shortage of 50,000 in the UK alone.
To ensure national healthcare providers continue to deliver excellent care, they need to find ways to supplement domestic training and overseas nurse recruitment, especially with Covid-related travel restrictions and proposed cuts to foreign aid which threaten the supply of overseas-trained nurses.
One way the UK's National Health Service (NHS) is doing this is by upskilling internationally educated nurses (IENs) currently working in England in non-registered roles for example Health Care Assistants or Nursing Associates.
Helping IENs register in England
To ensure nurses are able to deliver safe and effective care, the Nursing and Midwifery Council (NMC) requires nurses to meet a set of criteria before registration. One of these is providing proof of English language proficiency.
Health Education England (HEE) launched the English Language Training for Overseas Trained Nurses programme to provide a free English language test and English language training to IENs working in the Trusts in non-registered roles, as part of their career path to becoming NMC registered nurses.
Nursing workforce leaders have identified this cohort as an important stream of new, registered nurses as part of a suite of actions taken by NHS England and NHS improvement to accelerate nurse recruitment.
Relieving pressure on nurses
The nurse shortage in England is also leading to high attrition rates among registered, working nurses. According to a report from the UK Government's Health and Social Care Committee, nurse burnout is compounding the shortage by forcing more nurses to leave their roles.
By upskilling IENs, the NHS will be able to add new cohorts of registered nurses to its current recruitment channels. Unlike Health Care Assistant or Nursing Associate roles, registered nurses can fulfil more duties and undertake more specialised tasks.
Jose Facultad, Deputy Head of Nursing at Guy's and St Thomas' NHS Foundation Trust explained that supporting overseas nurses was a central part of the Trust's workforce planning strategy.
"It's a fantastic initiative in order to maximise the support for our nursing assistants who are keen to be a registered nurse," Jose said.
"Our overseas trained nurses are really passionate about patient care, they're passionate about patient safety, they're passionate about caring for the patient…"
While the pool of passionate and well-trained internationally educated nurses being upskilled will not fix the shortage, it will improve the delivery and experiences of care in England.
Media contact: media@oet.com.au