The Ultimate Guide to OET Test Day on computer: Part 1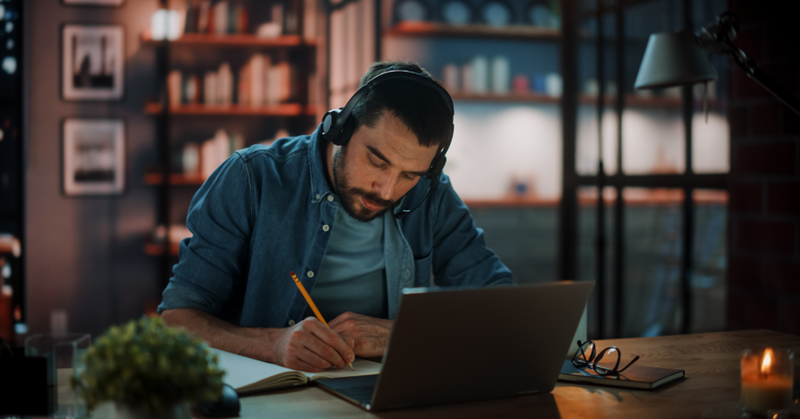 This article is part one of our Ultimate Guide to OET Test Day series that explores all the key elements you need to be aware of before you take your OET on computer. You can find part two on the OET Blog. 
Sitting a high-stakes English test like OET can be nerve-racking. All the work you've put into learning English and all the new skills you've learnt are for Test Day.
To make sure your day runs as smoothly as possible, it's essential to understand what you can and cannot take into the test room. To calm your nerves, we've put together the Ultimate Guide to OET Test Day.
Below you will find information about:
What to pack
The check-in process when you arrive at your test venue
The ID check.
Take a look through the first part of our ultimate guide to OET Test Day below.
Checking your timetable
The logistical preparation for Test Day starts long before you arrive at the venue. One of the first actions you need to take is to check your emails from us with your timetable. We have sent you one with the subject line "Reminder: Upcoming OET at [test time] on [test date]" that shows you the following:
The start time for your Listening, Reading and Writing sub-tests
The location of your test venue for Listening, Reading and Writing
For the date and start time of your Speaking sub-test, you'll need to check the email with the subject line "Reminder: Upcoming OET Speaking at [Speaking test time] on [Speaking test date]".
Please double-check all the information to make sure you don't turn up at the wrong time or the wrong place. Please arrive at the test venue for the Listening, Reading and Writing sub-tests 30 minutes before your start time.
What should I bring?
Don't forget to bring the same ID you used to book OET.
Valid ID
The most important item you need to bring with you is your valid ID document. (Please note that a driver license is not accepted as valid ID).
You need to make sure that the ID you bring is the same one you used to book OET. If your ID changes or if you realise you have booked with the wrong ID e.g. if your passport expires and you get a new one or if you have booked with a driver license or other invalid ID, please contact OET several days beforehand to ask them to change your ID details.
If you bring the wrong ID, or the ID doesn't match the document you used during the booking stage, you won't be allowed to take the test.
Test Venue Confirmation Number
You will need the Test Venue Confirmation Number that's on both your reminder email and the email you received when you booked your test. Please either bring a print out of the email with you or write the number down to bring it with you.
Face mask
Please bring a mask or cloth face covering that covers your nose and mouth. You will need to wear this the whole time you are at the test venue. Masks with exhale/ one-way valves are not allowed.
What should I leave at home?
Due to the high value we place on the security of the test, we require test-takers to follow some rules.
Jewellery is not allowed so it's important not to wear jewellery to the test centre. If you do bring any jewellery, you will need to store it in the locker that the test venue will provide you.
Hair accessories, ties and bowties will need to be inspected as part of the security check. It's better to avoid wearing ornate clips, combs, barrettes, headbands, tie clips, cuff links and other accessories as you may not be allowed to wear them into the testing room; you will have to store them in your locker.
The OET Test Regulations also set out several items you're not allowed to bring into the test room. These include:
Any paper
Writing materials (e.g. pens, pens or highlighters)
Correction fluid or tape
Bags, notes or study materials
Dictionaries or thesauruses
Electronic items such as phones, headsets, MP3 players, cameras and watches.
It's a good idea to bring a bag with you to your test venue so you can put your phone and other restricted items into it while you take the test. Violation of security protocol may result in the confiscation of prohibited devices and termination of your exam.
3. Check-in process
When you arrive, you will be greeted by a member of the venue staff in the reception area. They will ask for your name and test venue confirmation number (it's on your booking confirmation) and check your ID. They will then go through some rules and regulations with you. Be sure to ask if you haven't understood anything.
Next you will be allocated a locker and given a key to it. Please put all your personal items in the locker, including your mobile phone (on silent!), jewellery and water bottle.
You may then be asked to sit in the waiting area until it's time to proceed. Now is a good time to go to the toilet if you need to do so before your test.
4. Security check
You will now be taken through a security check with a test administrator. They will begin with a visual inspection to ensure you don't have on you any cameras, earpieces, notes or other items that could give you an unfair advantage in the test.
You will be required to remove your eyeglasses for close visual inspection, to pull up your sleeves, turn your pockets inside out and raise your pants legs.
Finally, they will take your photo and show you to your desk.
Prometric, who runs the test venues, has put together a great video guide to show you what the whole process will be like. Please note, however, that unlike in the video, they will not give you pen and paper to use during the test.
What to Expect - Test Day from Prometric on Vimeo.
You can find the second part of The Ultimate Guide to OET Test Day here!