After 10 years at the helm, our CEO Sujata Stead says farewell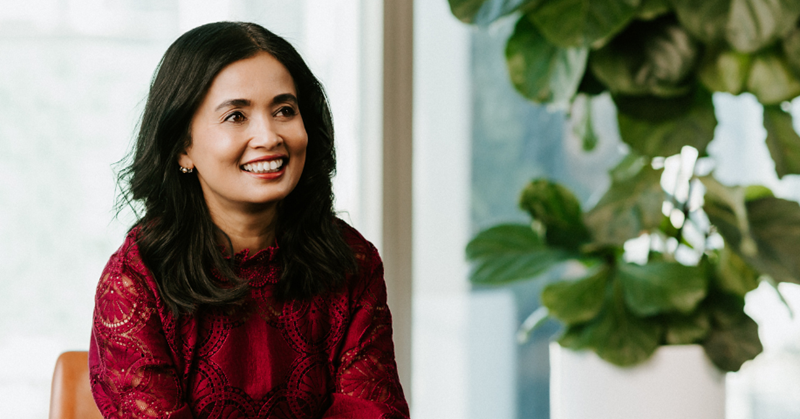 With both sadness and gratitude, we announce that, after ten years' service, Sujata Stead has resigned from her position as Chief Executive Officer of OET. Sujata will farewell OET in six months' time to take up a new venture.  
Sujata joined CBLA, the parent company of OET, when OET was first established in 2013, relocating her family from the UK to Australia for a new adventure. At the time, our now nearly 200-strong company had fewer than 20 employees, and we delivered the OET Test only four times a year to candidates based in Australia.   
Over the next 10 years, led by Sujata's vision, tenacity, and business acumen, our business has grown exponentially, with the OET Test now offered globally in 160+ countries and over 500+ test venues with 400+ recognitions worldwide.   
Under Sujata's leadership, the OET Test was recognised by leading healthcare organisations in the UK and Ireland in 2017, resulting in unprecedented growth. During the pandemic in 2020, she led a rapid upskilling and capacity expansion to launch computer-based testing, securing a pivotal recognition for the OET Test with ECFMG in the USA.  Again, Sujata's drive, determination and strategic direction led the business out of the pandemic and into further growth. 
In her resignation announcement to OET employees, Sujata shared, "It has been an incredible privilege to lead OET for 10 years and to build and transform the business into the global leader in healthcare language assessment. OET has become a great Australian business success story and a demonstration of what can be achieved by living our company value of 'I am because you are'." 
"I am very proud of everything we have achieved, and none of this would have been possible without our employees' steadfast commitment to OET over the years, and our shared passion for our vision of connecting the world to better healthcare." 
The CBLA Board has commenced its succession plan for a new CEO to lead OET through its next phase of transformation, while Sujata continues as CEO for the next six months, working closely with the Board and the Executive team to ensure a smooth transition. We look forward to announcing the appointment of our new CEO in the coming months.