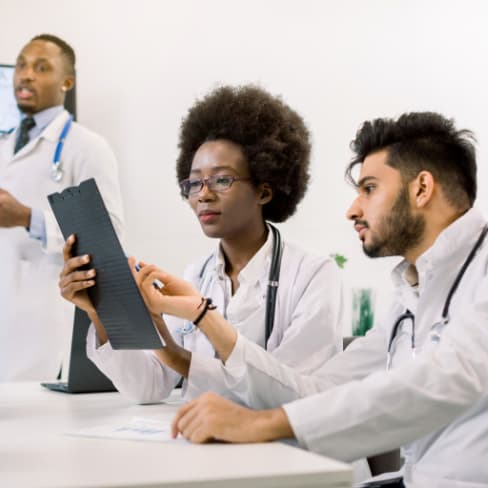 Ensure your employees can communicate effectively in an English-speaking healthcare workplace
Patient safety and quality care are paramount in healthcare
Limited language proficiency is an obstacle to effective communication and quality of care. OET is designed to replicate the critical tasks of workplace settings and measure candidates' abilities across the skills of listening, reading, writing and speaking.
Employer perspective
"OET test takers are perceived as effective communicators able to communicate on matters that are both technical and emotional and who can use lay language so that patients can easily understand what they are saying."
Read our Stakeholder Perceptions Study
International employee perspective
"Since English is my second language, OET prepared me for the real world. As a nurse, communication is very important. OET has given me the confidence to communicate with my patients and colleagues. It made me very proud of myself and raised my self esteem. Sharmaine Chrisha Garde – Nurse.
Read more OET candidate feedback
How can I use OET in my organisation?
Indicate a preference for OET in your organisation. Prospective international employees will join your organisation with language skills relevant to the workplace.
Use OET's structure and testing as a professional development tool for professional development.
Talk to us today about your needs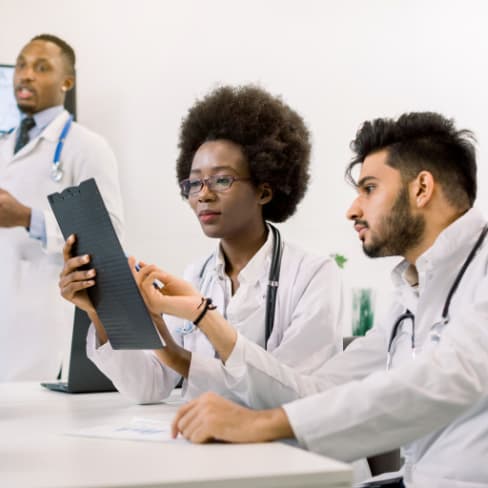 Ability to communicate in an English-speaking healthcare workplace
Candidates that pass the OET test can effectively communicate in technical and emotional environments.
Participants learn to clearly and empathetically communicate with patients.
Test material developed by experts
OET's Listening and Reading materials are developed by the Research and Validation team at Cambridge University Press and Assessment.

Our Speaking and Writing modules are designed by experienced test writers in consultation with subject-matter experts.

To confirm validity and reliability, test materials are piloted, and trial results subjected to statistical analysis.
Review Results and Assessments