From Brazil to Daytona Beach: Bianca's journey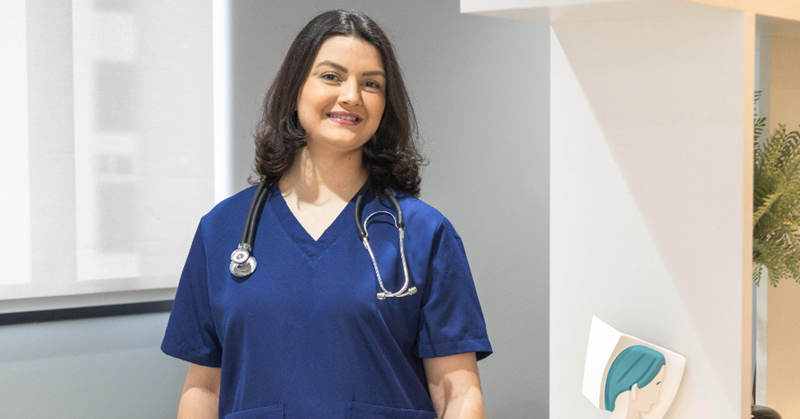 The aftermath of the COVID-19 pandemic was a time for reflection for many. For OET alumni Bianca, it was a pivotal moment in realising she wanted to pursue her dream to work as a nurse overseas. She's now in the final stages of preparing to move from Brazil to the US. Here's her story. 
A career to

care 
Like so many in her field, Bianca's interest in healthcare stems from a desire to help people.  
"I started thinking about becoming a nurse when I was a teenager because I needed to take care of my grandmother who had Alzheimer's disease," she said. "I followed the progress of her illness and her dependence on daily activity and realised looking after unwell people required a lot of knowledge and responsibility."   
Bianca's relationship with her grandmother over this time had a big impact on her. "I understood how important it is to have someone caring for the vulnerable. I studied to become a nurse to take care of people, mainly elderly people."   
When asked the best part of being a nurse, she looks back on eight years working professionally: "Having contact with people and having the opportunity for a bond with each patient and their families and feeling trusted. It's a great responsibility."  
Taking

a global

leap
"After the pandemic I found myself without plans for the future and my career," said Bianca. "I just felt like I needed a change."  
After confiding in a close friend who was also a nurse and experiencing the same feelings, Bianca and her colleague found they had a shared dream – to be a nurse in another country.  
Before deciding where to begin this new journey, Bianca realised she needed to drastically improve her English. She made a commitment to herself so she could realise her dream: study English for a year before preparing for any required tests.  
Her time studying built confidence and helped her decide on Florida as her target destination, so she started to learn about the tests required for nurses there.   
Discovering the power of OET
Bianca initially began preparing to take the IELTS test, but soon realised it was going to require more work and wasn't as relevant to her as a healthcare worker.