What's the best pathway to nursing in the UK?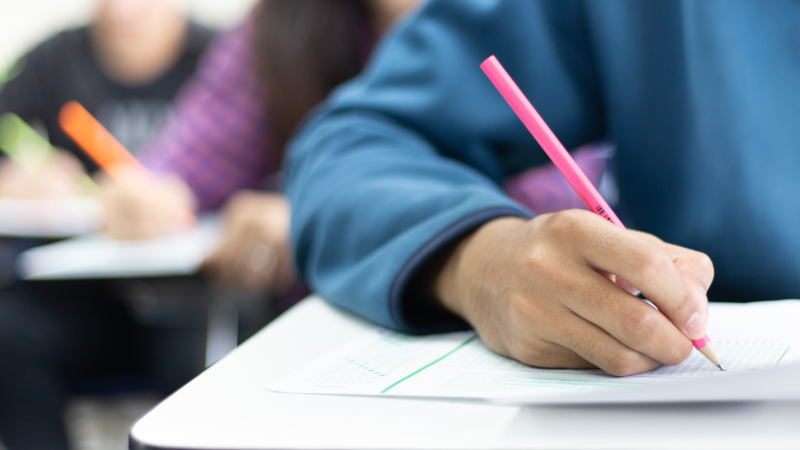 If you're an internationally educated nurse, midwife, or nursing associate trained outside the UK and seeking registration with the Nursing and Midwifery Council (NMC), you may have heard of the Supporting Information from a UK Employer (SIFE) pathway.  
In this article, we'll outline the role SIFE and OET play in helping you achieve your dreams of living and working in the UK — along with the differences between the two pathways.
What is SIFE?
Before we compare the two pathways, here's some background on SIFE. 
 
For nurses trained in countries where English isn't the majority-spoken language, SIFE offers a way to supplement proof of completing pre-registration training in English, like university transcripts. SIFE allows these nurses to have their UK employers validate their English proficiency. And it's recommended for internationally trained nurses working in unregistered roles in UK health and care settings, such as healthcare assistants.
These professionals need to have been employed by the same UK employer for a minimum of 12 months (or equivalent full-time). Don't forget, nurses meeting these criteria can also apply for SIFE if they have attempted two OET tests and narrowly missed the required OET score in any one sub-test by no more than half a grade.
What's the difference between SIFE and OET? 
Here's what SIFE entails:
You'll be in an unregistered role for a year
Your nursing qualifications, skills and experience hold far more value when you can be employed as a registered nurse. But to be eligible for SIFE, you need to work as a healthcare assistant for at least a year before applying to the NMC.
Because of the lower salary, this could lead to financial challenges. Plus, you might not be able to fully apply your nursing skills and qualifications during the period.
You'll need to stay with one employer
If you choose the SIFE pathway, you'll need to stick with the same UK employer for a minimum of a full year. This might prevent you from exploring better job opportunities or advancing your career.
With OET, you have complete control over preparing for and achieving the required scores.
Your employer plays a major role
With SIFE, the responsibility to validate your English proficiency is with your employer. However, they can only validate your English proficiency if they believe that you have demonstrated advanced English skills. Specific and detailed guidelines and processes must be followed for the submission and they can refuse to sign your application if they have any concerns. 

Your acceptance isn't guaranteed
Even if you complete a year of employment and secure your employer's support for SIFE, the NMC may still choose not to accept your application.
OET is guaranteed, relevant and
recognised
globally
Here are some of the ways you can benefit from taking OET: 
Your acceptance is guaranteed
The NMC acknowledges OET as the only English language test specifically for healthcare professionals, so your results will be accepted for nursing registration.
You'll enhance your skills
Preparing for OET not only helps you achieve the score you need but it'll also build your English language confidence. You'll gain the language skills necessary for everyday nursing tasks, from communicating with patients to writing referral letters.
You'll improve your clinical competence
OET's preparation equips you with clinical communication skills, which are essential to succeeding in the Objective Structured Clinical Examination (OSCE).
You'll be closer to meeting UK immigration criteria
OET results can fulfil the English language requirements for a UK visa, which means you won't need to do a separate English test when applying for a Tier 2 (General) visa or Health and Care Worker visa.
You'll be globally recognised
Unlike SIFE, which is specific to the UK, OET is recognised in over 17 countries, including Australia, Canada, Ireland, New Zealand and the United States. This widens your scope for future employment opportunities.
Choose the pathway that's best for you  
When it comes to pursuing your dream of a satisfying and successful nursing career in the UK, OET is still your best choice.
It offers you compliance with visa requirements, greater financial stability, diverse job prospects, more confidence in your clinical communications and international recognition.
Find out more about why more health professionals choose OET.