Become an OET preparation provider
Become an OET preparation provider
Help our candidates achieve a great preparation experience
Interested in becoming an OET preparation provider?
OET has developed the Preparation Provider Programme (PPP) to ensure the knowledge and tools needed to run high-quality OET preparation courses are available to education institutions and teachers.

Support students currently preparing for OET, or those interested in starting an OET course for the first time.
What is PPP?
A self-access, self-paced course delivered via Moodle, an online learning platform.

Successful completion of Lessons 1, 2 and 3 leads to Preliminary Provider status.

Premium training is available in Lessons 4 and 5 to education institutions and private tutors who meet additional entry criteria*
*Premium entry criteria includes a strong Preliminary assignment result and completion of an expression of interest process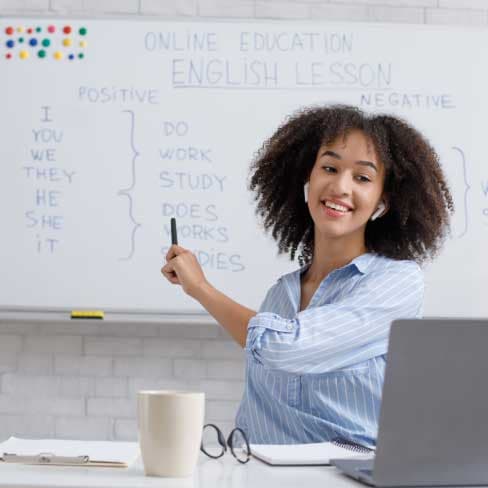 Who is it for?
PPP is designed for teachers employed by small through to large educational institutions as well as private tutors.

Available to teachers with a recognised minimum TESOL qualification and teaching experience.

Learn more in our Teacher Handbook, a comprehensive guide to preparing candidates for OET, for experienced and new OET teachers alike.
Download Teacher Handbook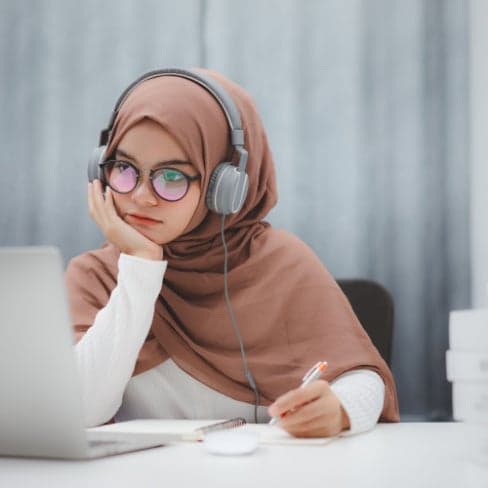 What are the benefits?
Gain the skills and accurate knowledge required to deliver an OET preparation course.

Access high-standard OET content, teacher webinars, and guides.

Earn a digital knowledge badge for completing the Preliminary content.

As a school or as a private tutor, achieve Preliminary or Premium Provider status (see PPP brochure for more details of the benefits attached to each status).

Quality assurance for students, teachers, and schools.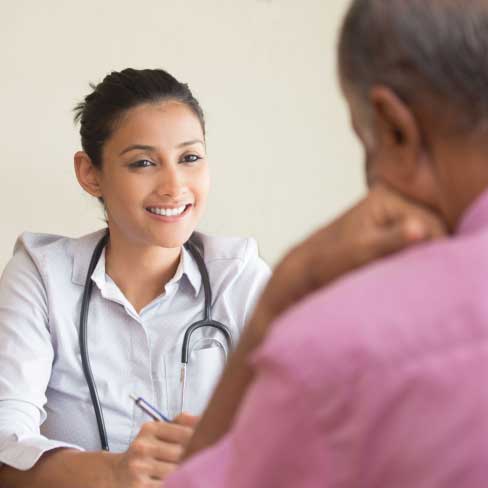 Around 10 hours of self-accessed content plus one assignment, submitted to and assessed by the OET Education Team.

Provides accurate knowledge about the requirements of OET as well as teaching best practice suggestions.

Supports providers to set up a short course using official OET materials.

Successful completion of the Preliminary sections and assignment leads to listing on the OET website.
Supports existing Preliminary providers to set up longer courses and create in-house teaching materials.

Successful completion of the Premium sections and assignments leads to prominent website listing and direct endorsement to candidates on social media and via email campaigns.

Use of the Premium Provider logo.
Preparation providers programme FAQs
What is PPP (Preparation Provider Programme)?
PPP is a programme which will provide teachers and educational institutions with the knowledge and tools needed to run a successful OET preparation course. It has been written by the OET Education team with the support of assessors and item writers.
PPP recognises that delivering an OET preparation course is unlike other courses providers might deliver, such as IELTS or General English, due to the specialist language area. At the same time OET is highly regarded as a quality product by both its stakeholders and the candidates who elect to take the test as the first step to a healthcare career in the countries where OET is recognised.
All educational institutions currently preparing students for the OET or interested in starting to do so are recommended to register for PPP to become a Preliminary Provider. Eligible Preliminary Providers can complete further training which will lead to endorsement as a Premium Provider.
What teacher qualifications do I need?
OET agree with the minimum standards for teaching qualifications listed by numerous education quality assurance providers such as NEAS. These providers list the following requirements for teachers as a minimum:
a recognised degree or equivalent*

 

and
a recognised TESOL qualification**; or
a recognised degree in education with TESOL method ***
*  For the purposes of the above requirements, a degree or equivalent is at least three years full-time (or its part-time equivalent) in length.
** A TESOL qualification results from a program of study having all of the following characteristics:
no less than 100 contact hours (delivered live online or face-to-face by a teacher), or the equivalent in Distance Education programs, with a content focus on English language, language learning and TESOL teaching
a practical component including at least six hours practice teaching in TESOL to actual students (not to classmates), supervised and assessed by a teacher who is qualified as per these requirements
is a recognised qualification delivered by an education provider registered with government as being eligible to deliver nationally recognised qualifications
*** A degree in education or teaching with TESOL method includes a Bachelor of Education with TESOL method.
PPP is available via Moodle for teachers to self-access making it easy to complete around other teaching commitments.
Who will be involved with PPP from my institution?
There may be overlap or duplication of roles depending on the individual structure of each institution.
OET main contact– this is the person who has overall responsibility for the creation and maintenance of the OET course.  In many cases, this person may also teach the majority of the weekly programme. This person will likely take responsibility for submitting the assignment tasks which come at the end of PPP Lesson 3 [Preliminary] and within Lessons 4 and 5 [Premium]
OET teachers – any teachers, including those used for holiday or sickness cover, who deliver part of the OET course. These teachers need to complete PPP Lessons 1-3 and may support the OET main contact to complete the Preliminary and Premium assignments.
What exactly is required to complete the PPP course?
Lesson 1 – watching 1 video and complete 1 quiz with 100% accuracy from 5 attempts on PPP Fundamentals. Upload a valid TESOL qualification. NB access to the rest of the course will not be granted without proof of a valid TESOL qualification.
Lesson 2 – watching 3 videos on aspects of OET Fundamentals and completing 3 quizzes with 100% accuracy from 5 attempts.
Lesson 3 – watching 9 videos focusing on teaching best practice for each part of the test and completing 9 quizzes with 100% accuracy from 5 attempts.
Preliminary Assignment – Completing a collaborative assignment to demonstrate how you would use official practice test tasks to improve a common weakness for OET candidates as presented in a scenario.
Lesson 4 – completing an official practice test to put yourself into the shoes of a candidate and answering a series of analytic and reflective questions which will receive feedback from a member of the OET Education Team.
Lesson 5 – using the OET preparation class model to complete a series of short assignments which require teachers to plan and develop teaching materials for different sub-tests.
OET Premium – For endorsed Premium Providers, the option to achieve endorsement for all 12 OET professions (initial endorsement is for Nursing only) is available by submitting a set of case notes with a sample answer and a role card specific to that profession.
How long will it take to complete PPP?
For Preliminary, we predict the programme will take 25 hours:
Lessons 1 and 2 – 4 hours
Lesson 3 – 21 hours – this includes any hours spent to resubmit answers following feedback from OET
For Premium, on top of the hours spent completing preliminary, we predict the programme will take a further 15 hours plus the time it will take to create your own materials:
Lesson 4 – 15 hours
Lesson 5 – the time it takes to create lesson materials will depend on your familiarity with creating other lesson materials and your familiarity with OET.
What are the benefits of completing Preliminary?
By the end of the Lessons 1-3, Preliminary Providers will have the knowledge and skills needed to deliver an engaging, dynamic OET Preparation Course which focuses on learning outcomes and the improvement of language skills rather than simple test rehearsal and coaching.  Our experience suggests this will make your course more attractive to students which will lead to increased candidature. Preliminary training will show schools how to create the kind of classroom environment that students will value.
On completion of Preliminary and the approval of the documentation, providers will be able to describe themselves in marketing material as having completed the Preliminary training. They will also be listed on the OET Preparation Provider webpage.
How can OET provide support to help me complete PPP?
The OET Education team are very responsive and enjoy engaging with teacher queries via email during the Preliminary process.
During the Premium sections, the team may also arrange to speak to providers over the phone to give more tailored support.
How will OET support me if my Preliminary or Premium assignment submissions are not initially acceptable?
Feedback from OET experts will be provided to explain where an assignment does not meet our requirements and then there will be an opportunity for resubmission. OET will not make the required changes for you or tell you exactly what you need to change as reflecting on problems and rectifying them is an import part of the assessment process.
If you have questions about the feedback you receive, you can email the Education team to seek clarification before you resubmit your assignment.
If you are unable to meet the required standard in your initial assignment submission or resubmission, you will not be able to complete the Preliminary or Premium process as it's critical to the validity of PPP that they are high quality.
How do I become a Premium Provider?
Following successful completion of Preliminary, language schools and private businesses are encouraged to put into practice what has been learned during this process over the next six months (minimum). This includes gaining more OET teaching experience and refining the practical application of the submitted assignment responses.
It is also a time to test whether OET is going to be a viable business for the language school or private business by testing whether increased marketing and feedback from delivery of OET courses leads to increased enrolment and retention rates.
Progressing to Premium will not suit every applicant and, via an expression of interest process, the OET Education team will ascertain whether it is the right option for the language school or private business to ensure it is worth the mutual effort required from both parties.
Checklist of considerations within the Expression of Interest (EoI)
All teachers involved in OET at the language school or private business to be registered for PPP, have uploaded a valid TESOL qualification and achieved the digital Knowledge badge (available on completion of lessons 1-3) prior to submission of the EoI.
The Preliminary assignment was completed to a high standard with need for only 1 or 2 sections to be resubmitted.
Evidence of Professional Development within the school or business from personal reading, internal development sessions, attending OET development opportunities.
Evidence of growth of OET courses and/or student numbers to demonstrate that OET can be a viable business in this location. The cost associated with the application for Premium Provider status is in reflection of the assessment and feedback which will be provided by our team of OET experts about the lesson materials submitted by your institution as well as the entitlement to constant support from these experts once the course has been successfully completed.
If approved, the language school or private business will then need to pay the AUD 500 non-refundable application fee. It should be understood that payment of the application fee does not entitle successful award of the Premium Provider status nor will a refund of the application fee be made if the school or business decides to abandon their application or they are unable to achieve the required standard following feedback to the first assignment submission.
What are the benefits of becoming a Premium Provider?
Once your language school or private business has been awarded Premium Provider status, you will have access to other resources including:
Use of the Premium Provider logo on your website.
Prominent listing on the OET Premium Providers website page
Access to the OET Promotional Toolkit which contains marketing materials
Promotion to OET candidates through targeted emails listing Premium Providers
Opportunity to participate in candidate-facing campaigns
Why do I need to demonstrate an ability to create lesson materials to become a Premium Provider?
We believe that a provider should be able to produce their own high quality lesson materials because such an ability reflects a deeper understanding of the OET exam. It also evidences understanding of the PPP course content.
Why do I have to sign a user agreement?
Premium Provider status includes a lot of benefits to your institution including marketing of your OET course, use of the Premium Provider logo and targeted marketing to enrolled OET candidates. As a result, Premium Provider status also comes with some responsibilities about how you use these benefits to maintain the integrity of the PPP.
What sort of access will premium providers be granted to OET candidates?
There are several ways we promote our Premium Providers including:
Emails recommending our Premium Providers will be sent out to candidates as part of our nurture campaign following their registration for the test. This email will also contain a link to our page of premium providers.
Links to the Premium Providers page being prominent on our website.
Frequent mentioning of our Premium Providers on our social media page.
Opportunity to participate in candidate-facing campaigns such as live sessions, promotion of content etc.