OET is a global leader in English language testing for healthcare professionals
Connecting the world to better healthcare
Successful OET learners have the English language and clinical communication skills required to provide high quality and safe patient care.

The success of OET means better healthcare for all.
Connecting the world to better healthcare
Since 2013 OET has been owned by Cambridge Boxhill Language Assessment Unit Trust (CBLA), a venture between Cambridge English (Aus) and Box Hill Institute.

Cambridge English is a not-for-profit department of the University of Cambridge with over 100 years of experience in assessing the English language.

Box Hill Institute is a leading Australian vocational and higher education provider, active both in Australia and overseas.
Effective communication in the healthcare workplace
"OET test takers are perceived as effective communicators able to communicate on matters that are both technical and emotional."
Vidakovic & Khalifa (2013)
Real world workplace tasks for 12 healthcare professions
Tasks simulating real workplace scenarios and testing relevant language skills for healthcare.
Find out more about the test
Test material underpinned by ongoing research
Findings and recommendations from key research studies have informed the development of OET test material and tasks, ensuring the test remains relevant.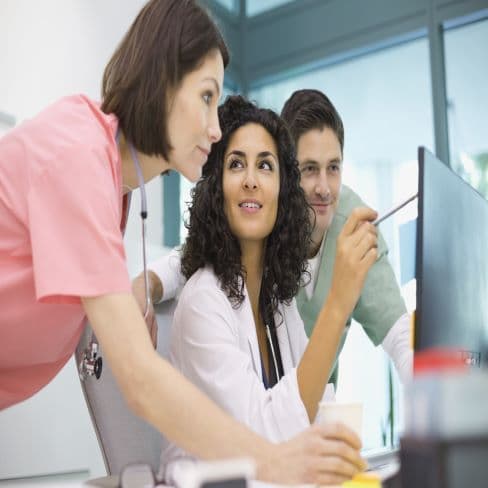 Vision & Mission
Connect the world to better healthcare.
We set the benchmark for global healthcare communication skills, through industry-wide collaboration, to facilitate the mobility and development of healthcare professionals throughout their careers.
Who recognises OET?
OET is recognised and trusted by healthcare boards and councils in the UK, the USA, Ireland, Australia, New Zealand, Dubai, Singapore and more. Many organisations, including hospitals, universities and colleges, are using OET as proof of a candidate's ability to communicate effectively in a demanding healthcare environment.